Four Black Female-Owned Businesses to Support Now During Black History Month & Always
I've always had a feminist wallet. Meaning, I prefer to shop from a female-owned business that I actually know (or know of). I look for female-owned before ever stepping foot into a department store chain. There's something powerful in shopping & supporting Black female-owned businesses. While we should always be prioritizing Black women and femmes, February is Black History Month. The month is a reminder of what we should have been doing all along. Always ask yourself if there is a way you can further elevate Black women and femmes. Critically analyze racism and systemic oppression. This can apply in anything that you do.
Here are four Black female-owned businesses that have captured my ADD attention span. They have left a mark on my bank statements.
Four Black Female-Owned Businesses to Support Now During Black History Month & Always
Tayo Ishola / Eido Swimwear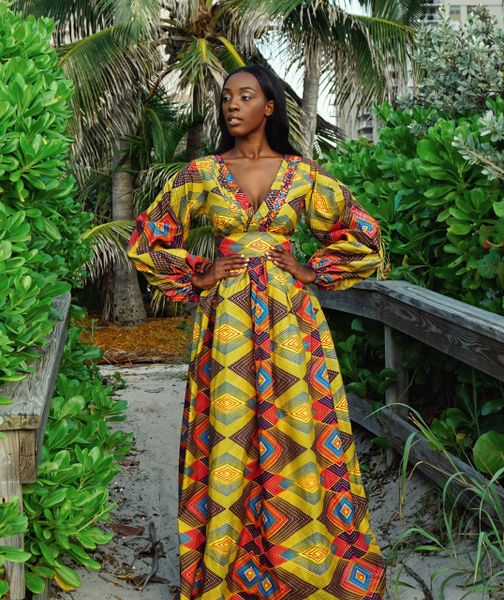 Fashion was an open door to encounters that birthed a renewed sense of purpose within Tayo Ishola. This made her grow with an intense passion for all things creative. She has a heart that marries creative expression with good causes and raise social awareness. Tayo developed a deep interest in the swimwear industry when she moved to Miami in 2010. Ever since, she's used the industry as a mission field.
In 2015, Tayo founded the Swimwear Brand Eido Swimwear. 'Eido' is an ancient Greek word that means to be aware, discerning, or gain insight into something. Eido swimwear is constructed for the woman who is intrinsically aware of who she is.
Danielle Green / Passport 7 Candles
Born and raised in Baltimore, Maryland, Danielle Greene, founded Passport Seven Home Décor & Candle Co., LLC in 2012. Through her studies to obtain a Master of Arts degree in Geography & Urban Studies from Temple University, she developed a love for travel, international culture, and design. Passport Seven came about from Danielle's many opportunities to travel abroad and her hobby of candle making. Her passions collided and subsequently birthed a business. Danielle's ultimate goal with creating Passport Seven was to embrace the unique aspects of the world.
Some of Danielle's most memorable travel experiences include visiting the beautiful temples in Egypt, falling in love with the skyline in Hong Kong, being in awe of the amazing landscape of the Phi Phi Islands, and learning how to properly drink tea while in London. Her travel experiences allowed her to step outside of her comfort zone and experience the world around her. Danielle hopes that through each eco-friendly handmade candle and home accessory she encourages and spreads knowledge about travel, and design. Danielle currently resides in Baltimore, Maryland with her son.
Christina Howell / Curvy Fox
Christina Howell, born in Dallas, Texas, started Curvy Fox at the age of 23. She wanted to address the lack of fashionable options for plus-size women. Her goal was to design and construct apparel that is trendy and uses high-quality materials. She wanted clothing that conceals problem areas and is actually comfortable.
Howell spent over 3 years learning apparel manufacturing and sourcing. Her dedication resulted in her first collection of ready-to-wear apparel, launched in the winter of 2016. Then, she launched a swimwear collection in April 2017. It was a major success, earning recognition from top influencers. Howell was even showcased in Miami Swim Week, New York Fashion Week, and the cover of Plus Model Magazine. Howell has since grown the brand into a full lifestyle brand that includes swimwear, loungewear, lingerie, and home goods.
Savannah Williams / Savvy Cocoa's Candles
"Savvy Cocoa's is a small-batch candle company based in Boston, MA. Founded by Savannah Williams in 2019, Savvy Cocoa's Candles has amassed fans from all over the U.S. Their candles have a fierce combination of fun names like "Honey I Spilled the Tea" and "Get Your Teak On". Their unique scent combinations and long burn times make them incredibly appealing.
An eco-conscious company, the candles are made from 100% American soy wax. The essential and fragrance oils are phthalate-free. The wicks are 100% cotton and lead-free. All of SavvyCocoa's products are free of dyes and preservatives. They even ship with biodegradable shipping peanuts that dissolve in water! "Savvy Cocoa's provides the perfect clean burning candle that will radiate positive vibes through your home!"
Remember, Black History Month is not just for remembering and honoring Black history. This month and all months, it's about recognizing and supporting our present and future Black leaders and siblings. Support Black female-owned businesses. The future is Black.