This post contains affiliate links, meaning that if you choose to click through and make a purchase, Sass Magazine may receive a small commission at no cost to you. We only suggest products we love!
Winter is the worst! Okay maybe that's dramatic but if you are also someone that can be cold on a 90-degree day, you understand the harsh struggles of wintertime. While snow on the ground is beautiful and winter holidays make us happy, the biting cold can create a discomfort nobody wants to chill out in.
I personally, cannot do cold. Not a fan, never have been. Because of my vengeance against winter, I fancy myself an expert in ways to keep warm. While inside by the fire is always the best option, here are my cold weather MUST haves to get you through the cold, cold days.
You Might Also Like:
Fleece-lined athletic leggings
I mean it, I swear by these. Comfy Athletic leggings are a must all year round but when it gets too cold for your lulu lemons, these are high quality, warm, and flattering. Perfect for your day of errands, casual brunch, or the gym(if you're about that life).
---
Fleece-lined leggings
I take my fleece-lined leggings very seriously. These leggings are perfect by themselves for the less cold days, under your warmest dress, or layered under a pair of jeans on the cold af days.
---
Carhartt socks
Don't waste your time on the cute fluffy Target socks if you're looking for warmth. Carhartt socks were made to battle the winter! They are great for a day of hiking or cold work-from-home days. The insulation on these is unmatched.
---
Pom Ears Hat
I mean come on. How cute is this? Plus, the fuzzy lining is so warm and cozy. Your ears will thank you, I promise.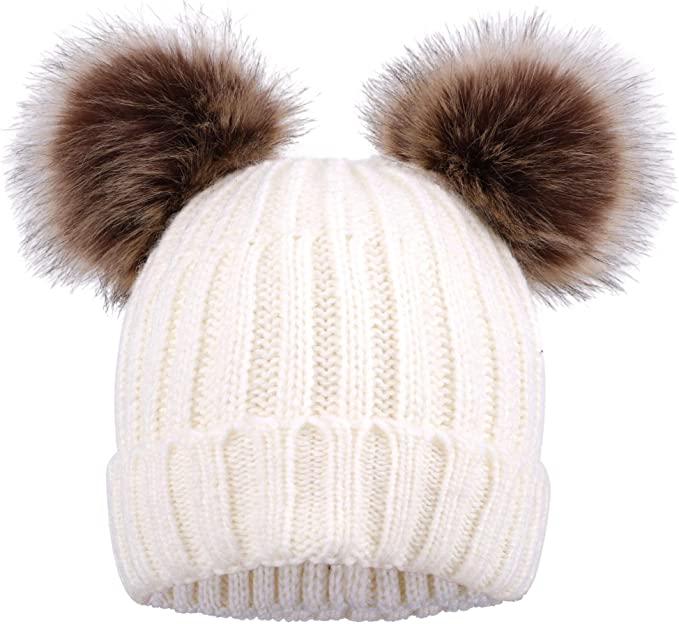 ---
Heated Blanket
The best invention, truly. This one from Target is perfect for your bed. It has 6 settings and an automatic shut-off to keep warm without having to worry. I use it all the time when working, reading, or napping.
---
Weighted Blanket
Surely you have one by now… Sooo cozy. Mine lives on my bed and keeps me extra warm at night.
---
Hand warmer
If you are someone who is also cold 24/7, you need some of these. Put them in your gloves, boots, bag, everywhere!
---
Fuzzy Steering Wheel Cover
Okay, hear me out on this… There is nothing worse than getting in the car, already late for work when your heat is too slow and your steering wheel feels like a block of ice. This steering wheel cover comes in many colors and keeps your hands warm on the drive.
While you're at it, make sure your car is ready for winter!
---
Fluffy robe
every woman needs a cozy robe and this one is perfect! It will keep you warm in the mornings and bundled up after a shower.
---
Blanket Scarf
Blanket scarfs are underappreciated for their practicality. Yes, a super cute accessory and it will keep you warm on your walk through town but it's a blanket too! In the office, the waiting room, dinner. It is basically a socially acceptable blanket. This one is my favorite!
---
There are plenty of good (and bad), cozy winter things to keep you warm out there. This is Katy tested, Katy approved and I hope you'll feel that way too.
What are your winter necessities when braving the cold? Let us know!
Katy is an entrepreneur, a social media know it all, and a lover of all the vintage things. She started Katy's Flower Wagon in 2020, having recently sold that business to pursue other creative endeavors. She has been working with Sass Magazine as well as local businesses as a social media manager. You can catch her around town snapping pictures, collaborating with local businesses, and working on all things Sass!
Fun facts -
1. She went to University of Maryland
2. She has a dog sidekick named Stitch
3. She shares a birthday with Julie Andrew's
4. You should follower her @adventuresinkatyland