This post contains affiliate links, meaning that if you choose to click through and make a purchase, Sass Magazine may receive a small commission at no cost to you. We only suggest products we love!
I have always had the types of jobs where you have you dress up, either professionally or somewhat professionally, to go to work. As a financial professional, an insurance professional, a bookkeeper, a secretary, a teacher, and now, a public-school principal, I've always worked in professions where I must look presentable. Planning outfits has been a "must."
In my early 20s, I found I was spending way too much time than was necessary on choosing what to wear each morning. I knew I had to develop some better strategies and ideas to save time. There was so much happening in my life at the time; I was a full-time college student, full-time employee, operating a small business, a new homeowner, a wife, and a mother. Time was of the essence, and I realized that every minute needed to count!
After some experimenting, trial, and error, I came up with this short list of things that help me organize my closet for quick outfit picks.
You may also be interested in:
Hang It Up
All my clothes are hung as outfits. In other words, I have clothes already hung in my closet that I can just grab and wear because the pants and tops, or skirts and tops, are already together. Because the outfits are all hung on hangers for easy grabbing and wearing the following day, I have very little space for compartments, cabinets, and drawers. Instead, the closet has most of the space occupied by hung clothes.
Go In Order
I make sure I wear each outfit in the closet because I have a placeholder. I go from left to right. After an outfit has been worn, I put it on the left-most side of the closet until I come back to it again in the future. This ensures that I do not have clothes I never wear taking up space and creating clutter in my closet.
Options for Weather
I don't have winter clothes put away in the summer, or summer clothes put away in the winter. Instead, all outfits are hung and ready to be worn. It helps that I have a walk-in closet and have space, but having all my clothes accessible is nice because the weather can be unpredictable. In the Spring and Fall, between one day and another day it can be a 20-degree difference in temperature. I have the outfits hung for easy grabbing depending on the weather.
Declutter
The drawers and cabinets are neatly organized and decluttered at all times to save time, energy, and money, helping me become more efficient. I only keep shoes that I actually wear on shoe racks in the closet. If I have a pair of shoes that I have not worn for over a year, I declutter and donate them. This saves me time when I am choosing shoes to wear. Decluttering and getting rid of things I was not using was a skill I had to build over the years.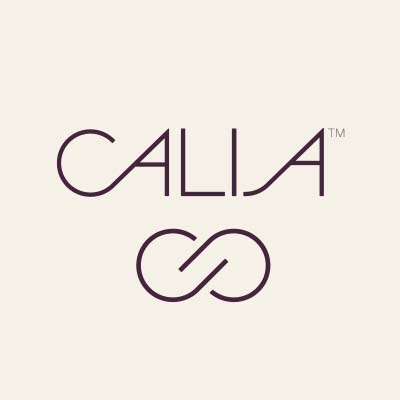 Someday Clothes
Clothes that do not fit anymore are stored in bedroom furniture pieces (dresser drawers) for one year, then donated. For most of us women, gaining and losing 5 to 10 pounds in a few months' time is common. I do not get rid of clothes that do not fit immediately because I know my weight my fluctuate a bit and I might fit into the item soon. I only donate the outfit after a year's time to prevent clutter and disorganization.
Plan Ahead
I pick my clothes the day before, after checking the weather forecast. In the morning I just quickly put on my clothes and makeup to get the day going. Since the closet is arranged in outfits on hangers, it's easy to grab and go! I also pick the shoes and accessories to match as quickly as possible.
I love clothes, accessories, and shoes. And how I dress, do my hair, and makeup each day helps me kickstart things in a positive way! But saving time is much like saving money; the seconds and minutes add up, just like pennies and dollars. I simply had to become more organized about planning outfits and find a system that worked for me.
Ruzanna Hernandez, Ed.D. is a public-school administrator, author, and small business owner.  She is the creator of efficiencyandorganization.com, a website that provides steps, strategies, tips, and techniques for living every aspect of life in an organized and efficient manner to achieve more.
Hernandez has achieved many challenging goals in her life, thanks to her systems and processes.  She shares her strategies on her Youtube channel and her website to help everyone live life fully and without regrets!  To learn more about her story, please visit ruzannahernandez.com.
Her book, Efficiency and Organization, is available for purchase on Amazon and other book retailers.