Join the Sass VIP Society!
Calling all female business owners! Are you ready to take your business to the next level? Join Sass Magazine's VIP, the ultimate membership for ambitious fempreneurs seeking to level up their business skills and connect with like-minded women. Gain important personal and professional development tools, attend special events and get access to business networks. Plus, there's goodies—lots of goodies!
What is the Sass VIP Society?
The Sass VIP Society is made for entrepreneurs by entrepreneurs; for business leaders by business leaders. We're excited to offer you this exclusive group to provide better networking opportunities, career and business coaching, empowerment, connection, growth, and the tools and assistance we often don't find in the world of business as women.
Applications are open now through December 1st. Apply now!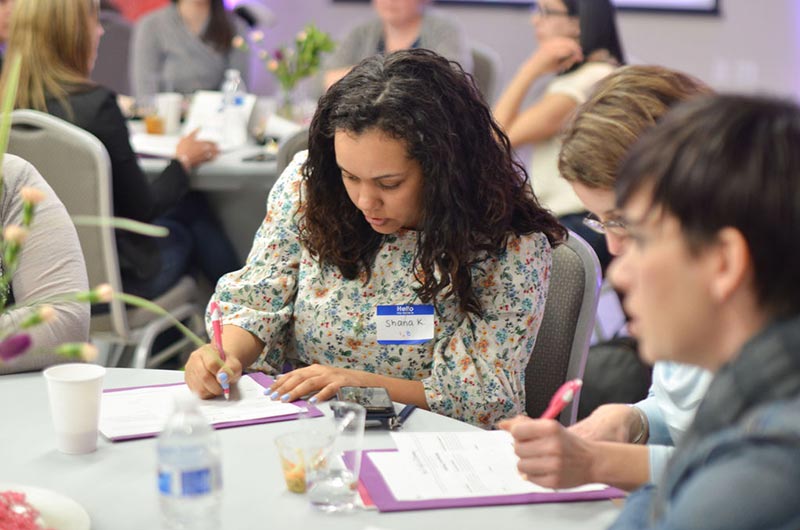 Joining the Sass VIP Society was exactly what I was looking for in a collaborative mastermind group – empowerment, support, wisdom and friendship from other like-minded, local women business owners. This experience has greatly enhanced my life as a solo entrepreneur professionally and personally. I highly recommend the VIP Society to any woman looking to take their business to the next level.

Pam Stultz, Housewives of Frederick County, LLC
Why You Should Join Us…
As women in business, we need support, empowerment, and community.
We understand the unique challenges that female entrepreneurs face in the business world. Our mission is to empower and support women in achieving their professional goals. We provide a safe and inclusive space where members can network, learn, and grow together.
The Sass VIP Society is more than just a networking group:
Mastermind Sessions: Engage in bi-monthly interactive mastermind sessions where you can share challenges, brainstorm ideas, and receive feedback from industry experts and fellow entrepreneurs. Plus, you'll get at least one "hot seat" where we focus just on your business needs.
Exclusive Events: Get FREE complimentary tickets to our Girls Night Out events and discounts on other Sass events—plus a few VIP-only events as well. All are great opportunities for in-person networking in an inviting and supportive atmosphere.
Get Connected – Create friendships and bonds for life, both online and offline. Find deeper connections with other like-minded women in business and a hive mind of growth-focused individuals. Share knowledge, replicate successes, and build meaningful relationships!
Learn and Grow: Gain access to a wealth of resources covering various aspects of business development, marketing, finance, and more.
Be Empowered – Be part of a group that lifts you up, helps you achieve your goals, and learn to dream bigger than you have before. This is the chance to invest in your own professional development, as well as the growth of your business.
Collaborate – Enjoy the benefits of being an entrepreneur and/or business leader without the fear of doing it alone—we'll connect you with people you can do business with for a win-win! You may find the next guest for your podcast or blog, meet your business bestie, gain a new client relationship or connect with your next business partner!
Private Community: Engage with our vibrant and supportive community through our private Facebook page. Share your successes, seek advice, and celebrate milestones together, plus get exclusive offers and discounts from our partners.
What are the Benefits of Membership?
Here is what you can expect as a member of the Sass VIP Society:
Bi-weekly (2 per month) mastermind calls via zoom to workshop your business challenges and celebrate your business wins
One Day Business Retreat to focus on your own personal business growth plan
FREE tickets to Girl's Nite Out events
Discounted advertising opportunities
VIP-only Networking Happy Hours
Free magazine subscription
Access to private Facebook group
Exclusive monthly enewsletters full of resources and updates
1:1 Coaching meeting with publisher, Kim Dow
Discounted events & special event access
Library of free business downloads & resources
Business Promotion
Professional development and networking opportunities
Exclusive discounts and free trials to products and services you need (or already use)!
PLUS, SO MUCH MORE!
Who Can Join?
Are you reading about this group, thinking "wow I want to be a part of this!" Well, you're on the right track! The Sass VIP Society is for:
Female business owners who started from square 1, who battled the self-doubts, defeated the lack of self-confidence and built their empires from scratch.
Entrepreneurs living the laptop nomad lifestyle looking for their tribe.
Entrepreneurs, mompreneurs and solopreneurs juggling work, business, home, family, friends and everything in between.
Requirements:
✓ Have been in business for a minimum of 1 year
✓ Currently involved in the operations of the business
✓ Already have paying clients and/or a product in market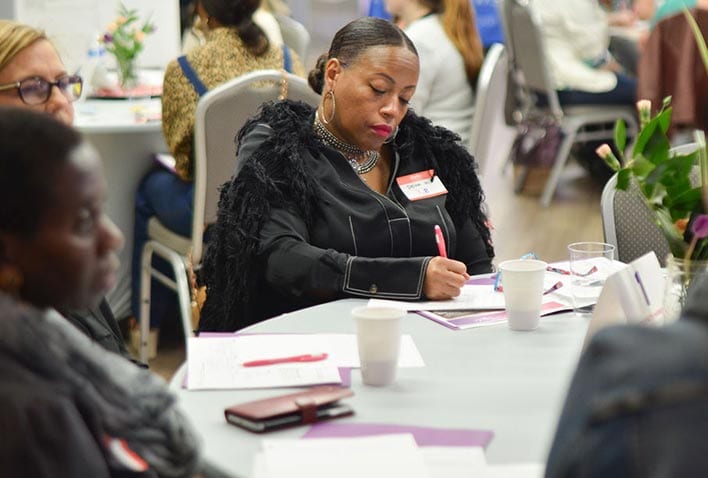 FAQ
How do I join?
Submit an application! Membership applications for 2024 will be open on November 1 – December 1, 2023.
What if I don't live in the area?
Members are not required to live in any specific location region. However, in order to get the most out of our VIP Society perks, such as in-person events, happy hours and networking, we highly suggest that you be within driving distance of Frederick, Maryland.
How long is my VIP membership?
We host two VIP sessions per year, each 6 months each. Session One runs from January-June and Session Two runs from July-December. Once you have been accepted as a member, you will have the option to renew each session/year.
How do I know if my application is accepted?
Applications for Session One are open between Nov 1 – Dec 1. We will notify all members of acceptance by December 15th or sooner. Applications for Session Two are open between May 1 – June 1. We will notify all members of acceptance by June 15th or sooner.
What is the cost?
Members have the option to pay a monthly rate of $68 per month or a one-time payment of $368 for each 6-month Session.
Applications for Session One will be open November 1 – December 1.
Looking for More Business Resources?