Have you ever had a moment where you doubted yourself? Your brain tells you that you can't do that or be that. You are not good enough. Or maybe it was longer than a moment? We've all been there. How do you get your groove back?
Adopt a Mantra
A mantra is a statement or slogan that you repeat frequently for advocacy or motivation. Did you know that 70% of what we tell ourselves are negative? Using a mantra to overpower negative self-talk can be a great tactic to instill belief.
I once visited the country of Iceland with a group of friends. The first thing we noticed about the Icelandic people is their carefree attitude. We learned the country's motto is "Þetta reddast." This phrase translates to, "it will all work out okay."

______________________
This article is sponsored by Neely Coaching & Training
______________________
When faced with difficulties, Icelanders always maintain a belief that things will work out in the end. No matter how big the problem, a solution will always present itself.
So, when you are stuck and things don't feel like they are going your way, repeat to yourself, "Þetta reddast!"
Allow Yourself to Be Challenged
I was talking about the adventure of starting my new business with a friend of mine who is a life coach. I kept talking about having to start over and how daunting that can be. She tilted her head to the side and asked, "Haven't you started over before and achieved great success?"
Light bulb moment! She was right. Every time I got a new boss, my department restructured, I was put on a new project team, I switched roles, whatever change was occurring at the time, I was "starting over" and had the same feeling of having to prove myself to people who don't know me. And every time, I did it. My confidence immediately skyrocketed. I have been here before and guess what, I was successful. And I will be again.

Take a moment to take stock of all that you have to offer. What experiences, talents, strengths, do you bring with you into any situation you might find yourself? How many times have you had to show others what you can do and had positive results? Take power from your experiences.
A coach will help you think things through by asking questions, offer observations, really listen to you without judgment, and will celebrate your progress.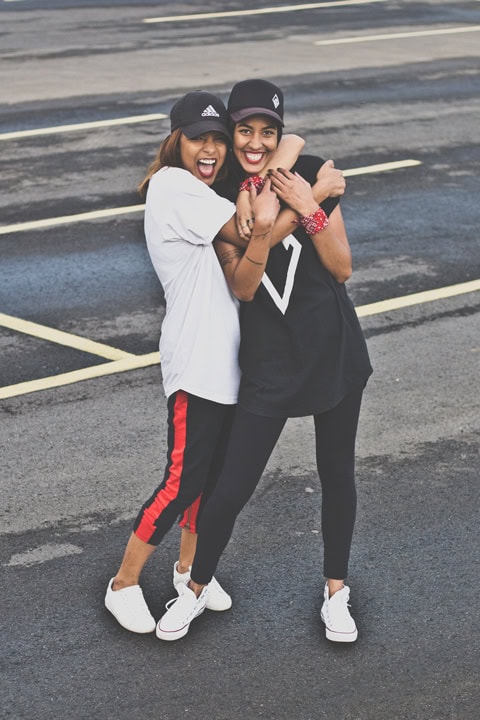 Embrace Change
I used to have a quote on my desk that said, "Change is inevitable. Growth is optional. Choose wisely." During times of change, how can you stay positive and move forward? Look at what you are reading, what you are watching, and the people you have around you. If they are not helping you get where you want to go, change things up.
Instead of focusing on the hardships or the bumps in the road, focus on what you are learning from this time in your life. What can you take away that will help you press on?
Let Others Fill You Up
Who doesn't love a good redemption story? Those stories where someone rises from the ashes, bounces back from hardship, works hard and realizes their dreams.  I was swapping these types of stories with a friend of mine when she shared an example from the tv reality show, American Idol. She said that a contestant who had gone home the year before, returned to play guitar for his auditioning friend when the judges asked him to sing. They then offered him a golden ticket to the next phase of the competition. He hesitated, eventually took the ticket, and went on to win the entire competition. "That must be the best feeling," my friend said, "to have someone believe in you more than you believe in yourself."

Do you have someone in your life who is actively building you up? Coaches and leaders get to believe in people even before they believe in themselves. Knowing that someone believes in you that much can help instill the confidence to believe in yourself. 
Look for opportunities to let others know you believe in them. When others offer you the gift of believing in you, accept it and let it fill you up. 
Self-confidence is your super power. Believing in yourself is the number one way to get your groove back. Once you believe in yourself, the possibilities are endless! 

---

Debby Neely is a Professional Certified Coach through the International Coach Federation who specializes in leadership coaching and facilitation. Her business, Neely Coaching & Training, supports both formal and informal leaders in realizing their potential and in getting results. Their mission is to help you be the best you can be.
Kim is the owner and publisher of Sass Magazine, as well as the owner of Sass Studios, a boutique graphic design studio in Frederick, MD. When not in the office, Kim can be found doing some of her favorite hobbies—reading a book, dancing, traveling, or playing with her rescued pitbull.