This post contains affiliate links, meaning that if you choose to click through and make a purchase, Sass Magazine may receive a small commission at no cost to you.
It's the most wonderful time of the year and we are getting into the holiday spirit! One fun way to celebrate the season is with some stylish winter nails! This year, instead of going with the obvious red and green theme, try something a little more unique and unexpected. We've put together a list of some of the most amazing winter nail design inspirations. And the best thing is that you can wear these even through the new year!
Let It Snow!
Create a winter wonderland vibe with your winter nail designs by incorporating some snowflakes with a little extra glam:
Monotone Snowflakes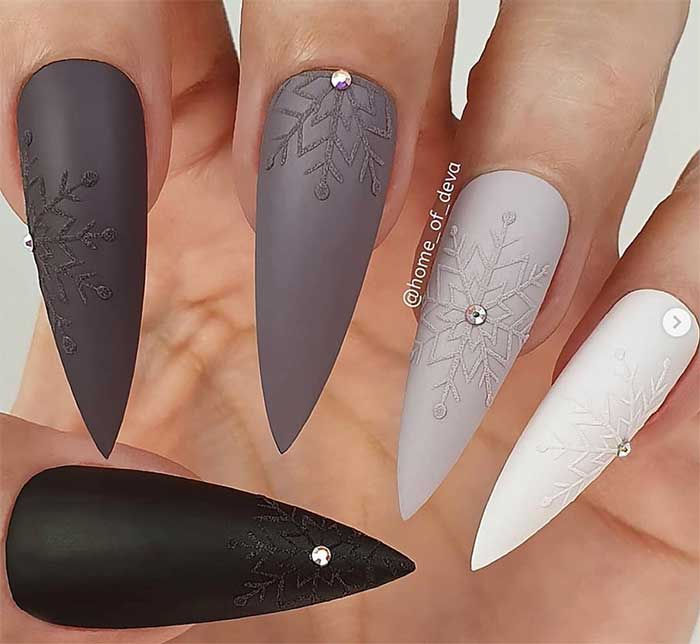 Blue & White Winter
Rose Gold Snow
Frost and Gold
Elegant Snowman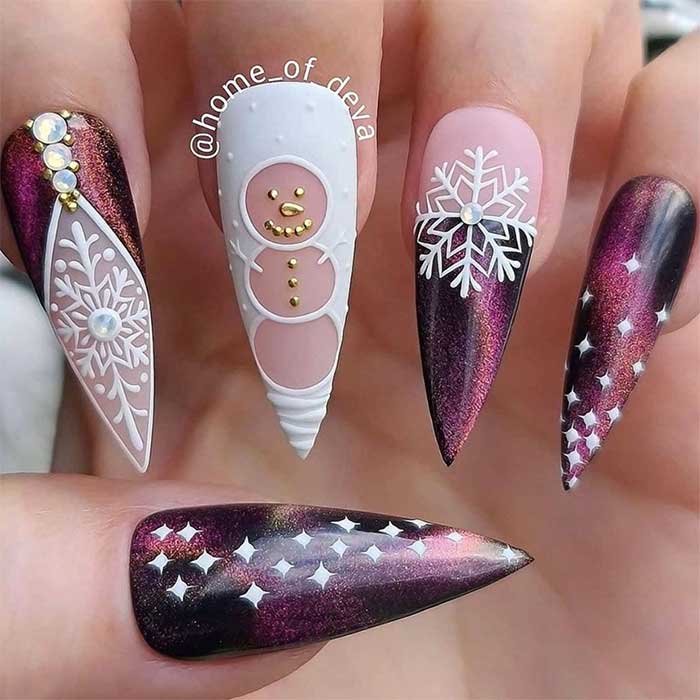 Oh Christmas Tree…
Try a modern, graphic twist on the traditional Christmas tree! You'll have yourself simple yet sophisticated winter inspired nails perfect for any family holiday get-together!
Silver Christmas Tree
Gold Crystal Tree
Geometric Tree
Sparkle and Shine
Nothing says the holidays like some sparkle and shine. Try one of these elegant and glittery options:
Blue Spark
Rose Gold Metallic
Marbled Winter Fog
Soft Pink Sparkle
Green and Gold
Go Dark
Try something unexpected this holiday season and go dark. Whether you opt for a dark emerald or even black, these winter inspired nails are festive and edgy.
Reindeer Inspired
Emerald and Gold Glitter
Mistletoe and Bling
Midnight Black Snow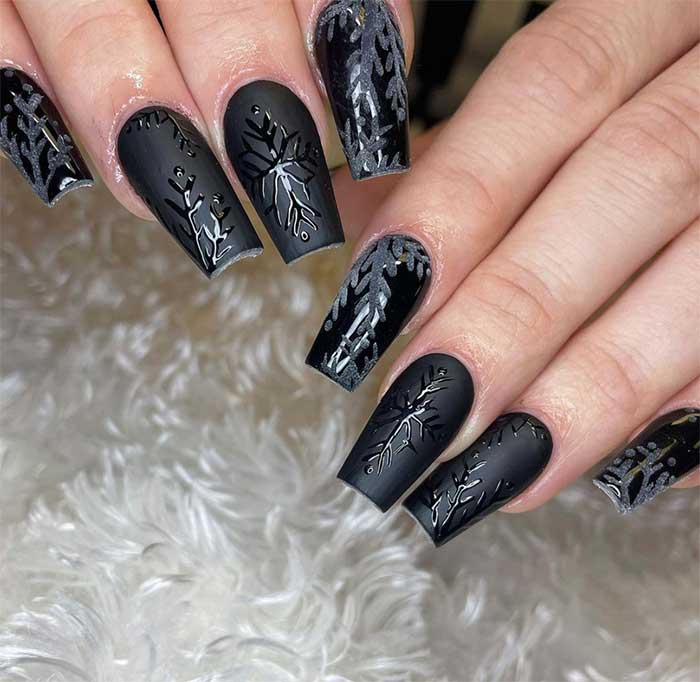 Night Snow
Kim is the owner and publisher of Sass Magazine, as well as the owner of Sass Studios, a boutique graphic design studio in Frederick, MD. When not in the office, Kim can be found doing some of her favorite hobbies—reading a book, dancing, traveling, or playing with her rescued pitbull.